KALYANI KAUL
1) Kalyani Kaul-Circuit Judge in the UK
2) Raghuram Rajan- Vice-chairman of the Bank of International Settlement (BIS)
3) Samia Hassan Suluhu- Tanzania's first female Vice President
4) Harjit Sajjan- Defence Minister of Canada
5) Subroto Som- Head of Mashreq retail banking group
6) Lawyer Patricia- Secretary General of the Commonwealth of Nations
7) Michael Keating -Special Representative for Somalia and Head of the UN Assistance Mission in Somalia
8) Jack Dorsey- Permanent CEO, Twitter Note: He succeeds Dick Costolo
9) Hoesung Lee of South Korea- Chairman of Inter-governmental Panel for Climate Change (IPCC).
10) AR Rahman- Cultural Ambassador of Seychelles
11) Khadga Prasad Sharma Oli -Prime Minister of Nepal
12) Onsari Gharti Magar- House speaker of Nepal.
13) Omid Kordestani -Executive Chairman of Twitter
14) Kundhavi Kadiresan -FAO Assistant Director-General.
15) Alexander Lukashenko- President of Belarus
16) Jioji Konrote- Fiji's President.
17) António Costa- PM of Portugal
18) Ashok-Alexander Sridharan-Mayor of Bonn in Germany
19) Justin Trudeau- 23rd Prime Minister of Canada.
20) Brett McGurk- Envoy to US-led coalition fighting ISIS.
21) Paul Ryan -54th speaker of the US House of Representatives
22) John Pombe Magufuli -Tanzania President
23) James Staley- Barclays, Chief Executive.
24) Jimmy Morales-Guatemala President
25) Bidhya Devi Bhandari- President of Nepal
26) Filippo Grandi -New UN refugee chief
27) Dacian Ciolos- Romania's new prime minister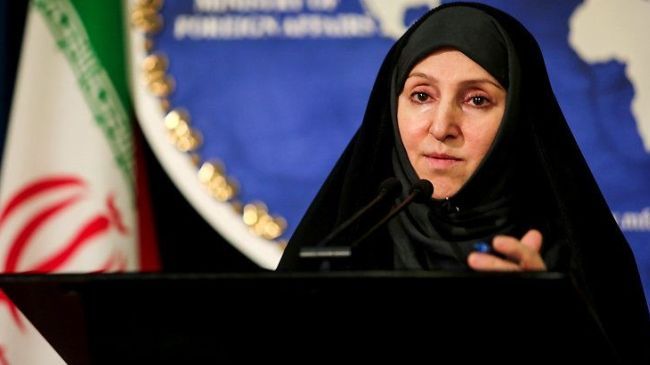 Marzieh Afkham
28) Marzieh Afkham- Iran's 1st woman ambassador since 1979 Islamic revolution, to head embassy in Malaysia.
29) Alassane Ouattara- West African country Ivory Coast President
30) Bazmi Husain -The global chief technology officer of ABB
31) Jagdeep Grewal- Chosen as postmaster for Sacramento
32) Malcolm Turnbull -Australia's New Prime Minister
33) Sherif Ismail- PM of Egypt
34) Arvind Panagariya -Appointed as the sherpa for G20 negotiations
35) Matthias Mueller -CEO,Volkswagen AG appoints
36) Swati Dandekar- Executive Director,Asian Development Bank (ADB)